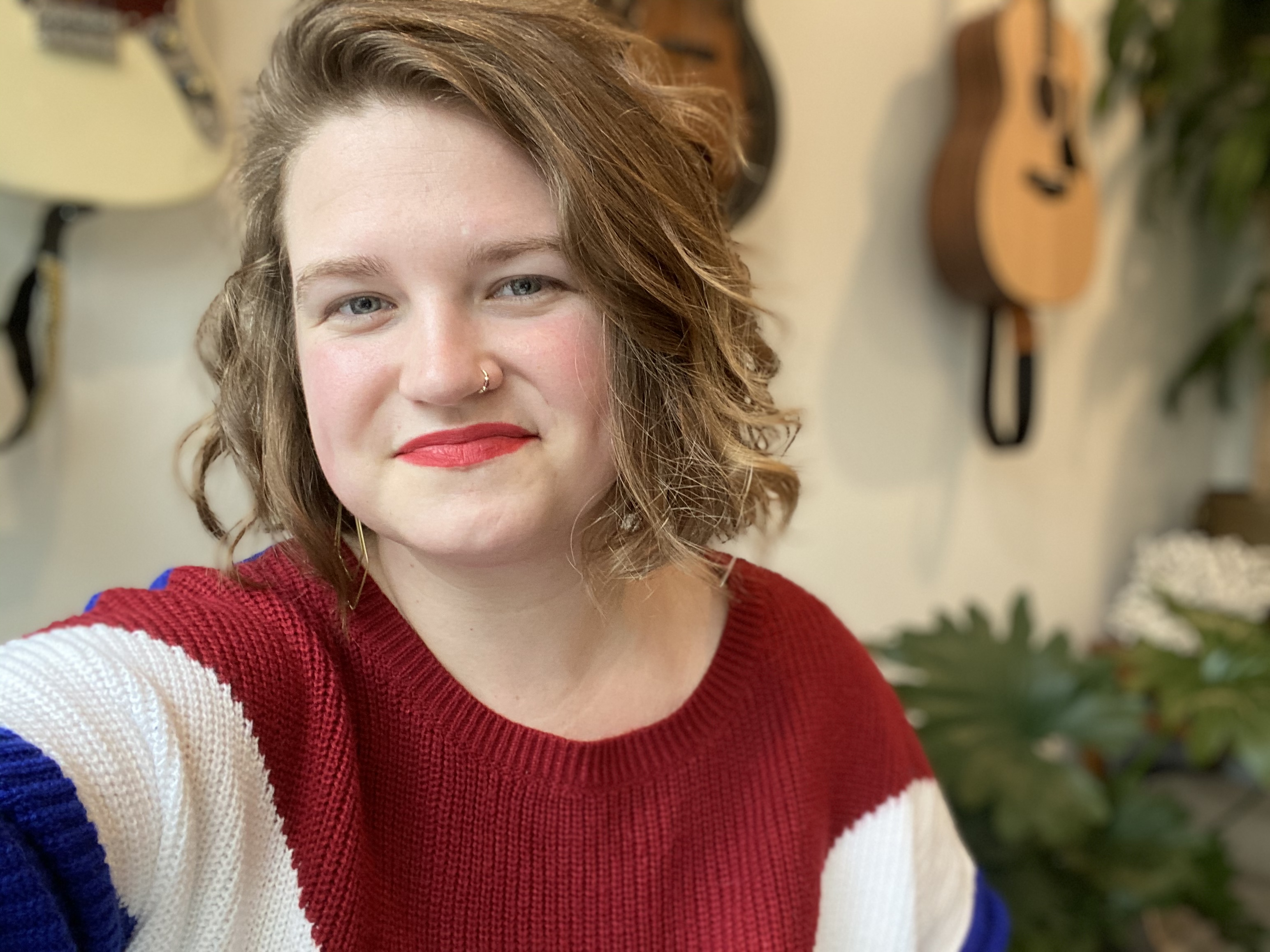 Emily Ann Peterson's upcoming release Something's Gotta Give offers a bouquet of piercing and politically-driven songs, highlighting issues on every ballot around the country. Her sophomore release is scheduled for the Spring of 2023, Nashville-based singer/songwriter said "I cannot sit on these particular songs any longer. They are needed now more than ever." 

The first single, "Dr. Ford" revives flashbacks of Dr. Christine Blasey Ford's testimony against now-US Supreme Court Judge Brett Kavanaugh. On that day, September 27th, 2018, Peterson recalls watching C-SPAN and being so stunned she was unable to do anything else but write this song. "The few times I've tested this song with a live audience, women walk up to me afterward with tears in their eyes. It's clear that the memory of Dr. Ford's testimony highlights a deeply unresolved trauma that unfortunately too many Americans can relate to, including myself." 

Peterson is no stranger to the courageous subject matter in her writing. She authored a bestselling self-help book in 2018 (Bare Naked Bravery: How to Be Creatively Courageous) and her upcoming EP release continues to weave new layers of valiant storytelling and production into her artistic journey. After a meaningful visit in Washington DC while on tour in 2019, Peterson texted friend and fellow Nashville singer/songwriter, Nathan Evans Fox, to see if he would be interested in co-producing these politically-driven songs with her. Two plates of Waffle House, one tornado, and one pandemic later the tracks for Something's Gotta Give was born.

In 2013, Peterson was diagnosed with a degenerative neurological hand tremor, which forever altered her two-decade livelihood as a cellist, string-arranger, and cello teacher. Refusing to lose her life's love of musical expression, in an act of neurological defiance she accepted a residency to write new music in the Pacific Northwest. She returned from the mountains with an armful of songs, some of which fans can now find on her self-titled EP release from 2014. 

Her debut LP Covered in Clover (July 2019) featured appearances by Eric Howk (Portugal. The Man), Andrew Vait (SISTERS), Jess Alldredge, Alina To (Passenger String Quartet), Coltan Foster and Scott Morning (Origin). Since the release, Peterson relocated to Nashville, TN and found a home as a teaching artist, writer, and consultant. After authoring Bare Naked Bravery she founded The School of Bravery, an online learning lab for life, career, and creativity in 2018. 

Peterson is a TEDx speaker, an alumnus of the Rawls College of Business at Texas Tech University, and currently an Executive MBA candidate at the University of Wyoming. She holds or has held membership in the Northwest Symphony Orchestra, Seattle Rock Orchestra, the National Academy of Recording Arts and Sciences (The Grammys), and the Suzuki Association of the Americas. As a collaborative recording artist, performer, string-arranger, and songwriter she has worked with Sera Cahoone, Anaïs Mitchell, Shelby Earl, Shannon Stephens, The Portland Cello Project, Rosie Thomas, David Bazan, Barcelona, and many others.  
Learn more and join her community at www.emilyannpeterson.com.